What is a virtual card?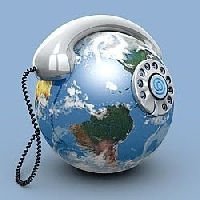 Our virtual card provides you all the features of a traditional international calling card except that you do not need to carry an actual phone card with you and you will get the best rate for each call you make. You also have the option of accessing your phone calling card directly through a toll-free number or through a local number in more than 60 countries. The virtual calling card is the best international calling card.
Virtual Calling Card is a simple and convenient service for anybody who makes international calls while traveling in over 60 countries. Just three easy steps:
- Dial the toll free or local number corresponding to the country you are calling from.
- Enter your PIN number.
- Dial your destination number.
About UWT

United World Telecom is a US company based in Delray Beach, Florida, USA, with affiliates and independent agents on all continents. UWT is authorized by the US Federal Communications Commission under Section 214 of the Telecommunications Act to provide switched telecommunications services.
UWT's switching and network control center is located in Miami in a state-of-the-art telecommunications facility with temperature and humidity controls. Battery and diesel generator back up in place would provide power to UWT for 10 days in case of a major natural disaster. Utilizing the very latest digital technology, UWT provides a service over a synchronous broad-band network built on a fiber backbone.
UWT is committed to providing high quality communications and services to its customers at substantial savings over national PTTs' rates. The company began providing callback service in 1994.
Features and benefits of Virtual Calling Card
Make international calls through local access numbers (toll free and non-toll free) in over 60 countries; it's a direct call at discounted rates!
Benefit from low rates while enjoying high quality connections.
Store up to 99 frequently called numbers in Speed Dial feature.
No monthly fees, connection fees, or charges for incomplete or busy calls.
Receive monthly statements by e-mail with call details at no additional charge!
Excellent customer service!
No fees, contracts, hidden charges, and no commitment. Pay only for your calls and nothing more.
The highest quality international calling card at the best price compared to any phone calling card.
Enjoy all the features of a traditional prepaid calling card and still have the ability to pay later for usage. You never have to go out and buy another prepaid phone card.
Better than a long distance calling card because you can call anywhere in the world with the virtual phone card. Where you call from makes no difference
Click here to view detailed rates and options. New lower rates starting December 2018!
How to sign up
If you are interested in signing up, simply, please Click here to enter your order Online via secure order form.
We reserve the right to request additional information at our sole option including a copy of the front and back of the credit card and a copy of the front cover page of the current credit card billing statement.
Once we have received the completed application, and it has been approved (legibility, credit approval), you can expect service to begin within 24 to 72 hours. You will then receive an E-mail containing dialing instructions.