How to reduce international rates calling with your cell phone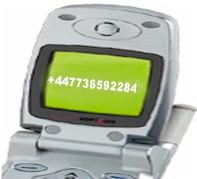 International calls from your mobile phone are normally very expensive, while local calls are normally very cheap and often you get an unlimited national calling plan included.
With Global Call Connect, you'll be provided with local access numbers in all major world cities: for example 06 99 26 80 73 for Rome (Italy) or 01 73 04 56 65 for Paris (France).
To make an international phone call from your registered home, office or cell phone, simply dial the access number: the system will recognize your incoming calling number through Caller ID technology and prompt you for your destination number. If the system does not recognize your incoming calling number, you are then prompted to enter a PIN number.
Then enter the international phone number you wish to call. Your call is processed immediately.
There are no cancellation fees. You can view your account details and monthly statement online.
This service offers the lowest international call rates to over 240 countries and provides consistently excellent call quality. New lower rates starting December 2018!
Global Call Connect offers local access numbers from 65 cities around the US and from over 80 cities outside the US. You simply dial your local access number. If you place your call from a registered number, there is no need to enter a PIN. Otherwise this service will work like a virtual calling card, entering your assigned PIN.
Simply store any available global Local Access number in the memory of your phone and then place your calls! You can also record speed dial numbers in our system, which allows you to reach your most frequently called numbers at a push of a button.
About UWT

United World Telecom is a US company based in Delray Beach, Florida, USA, with affiliates and independent agents on all continents. UWT is authorized by the US Federal Communications Commission under Section 214 of the Telecommunications Act to provide switched telecommunications services.
UWT's switching and network control center is located in Miami in a state-of-the-art telecommunications facility with temperature and humidity controls. Battery and diesel generator back up in place would provide power to UWT for 10 days in case of a major natural disaster. Utilizing the very latest digital technology, UWT provides a service over a synchronous broad-band network built on a fiber backbone.
UWT is committed to providing high quality communications and services to its customers at substantial savings over national PTTs' rates. The company began providing callback service in 1994.
Features and Advantages
Dial directly from your mobile or fixed phone in any of the over 40 countries available to any country in the world!
Store our USA toll free number in the memory of your phone so you can place your international calls at the touch of a button!
If you are calling from the US, you can also dial our USA toll free number instead of our local numbers.
You receive with this service, free of charge, a 10-digit PIN number that allows you to use our Virtual Calling Card service!
Speed dials can be used for a faster connection to the most frequently dialed numbers.
Benefit from low rates while enjoying high quality connections!
There are no charges for incomplete or busy calls!
We offer easy payment options; we can debit your monthly usage from your preferred credit card, or you can pre-pay your account every month, it's your choice!
You will receive a monthly statement by e-mail with call details at no additional charge!
We offer excellent customer service! As a United World Telecom customer, you will receive individual attention from our trained and qualified staff.
You will have access to our online account management for easy handling of many convenient features!
Call international from any phone.
International mobile calling has never been easier with our competitive international call rates.
Customers of this service may also benefit from our International Callback service.
Signing up for the service is easy and there is no contract and no commitment!
Availability and rates
This service is currently available in:
USA, CANADA, ARGENTINA Buenos Aires, ARGENTINA Cordoba, AUSTRALIA Sydney, AUSTRIA, BAHRAIN, BELGIUM Brussels, BRAZIL Rio, BRAZIL Sao Paulo, BULGARIA, CROATIA, CYPRUS, CZECH REPUBLIC Prague, DENMARK, EL SALVADOR, ESTONIA, FINLAND Helsinki, FRANCE Paris, GERMANY Berlin, GREECE, HUNGARY Budapest, IRELAND Dublin, ISRAEL, ITALY Rome, JAPAN Tokyo, LATVIA, LITHUANIA, LUXEMBURG, MEXICO, NETHERLANDS Amsterdam, NEW ZEALAND Auckland, NORWAY Oslo, PAKISTAN Karachi, PANAMA, PERU Lima, POLAND Warsaw, ROMANIA Bucharest, SINGAPORE, SLOVAKIA, SOUTH AFRICA Joburg, SPAIN Madrid, SWEDEN Stockholm, SWITZERLAND Zurich, TURKEY Istanbul, UNITED KINGDOM London, and more
All rates are Per Minute (US$) and are billed in one minute increments after the first minute. The same rates apply 24 hours a day. New lower rates starting December 2018!

Click here to view detailed rates
How to sign up
If you are interested in signing up, simply, please CLICK HERE, to enter your order Online via secure order form.
We reserve the right to request additional information at our sole option including a copy of the front and back of the credit card and a copy of the front cover page of the current credit card billing statement.
Once we have received the completed application, and it has been approved (legibility, credit approval), you can expect service to begin within 24 to 72 hours. You will then receive an E-mail containing dialing instructions and your assigned Access Phone Number(s) and PIN(s).